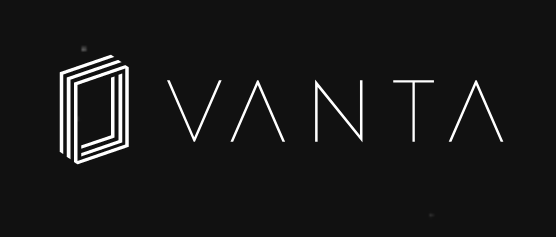 VANTA sta cercando di costruire una rete intelligente per il networking in tempo reale, che consente alle persone e le aziende a sviluppare rapidamente servizi in grado di trasmettere e elaborare in modo efficiente i dati in tempo reale, come oltre a commercializzare i servizi a basso costo senza infrastrutture aggiuntive. Di conseguenza, creativo i servizi saranno forniti e integrati all'interno dell'ecosistema VANTA e la blockchain VANTA sarà una blockchain pratica che contribuirà notevolmente a migliorare la vita quotidiana degli individui e operazioni di imprese aziendali.
Real-time networking technology covers a wide range of areas. The technology can be used for messaging / file transfer / voice & video call development, large-scale real-time video streaming, and transmitting & processing various real-time data collected from IoT sensors. Besides addressing these problems through the VANTA blockchain, VANTA will provide and expand enterprise-level telecommunications network solutions to businesses and enterprise customers.
Using blockchain and cryptoeconomics designed for real-time networking, VANTA creates a system in which nodes participating in the network contribute to real-time data transmission and processing without relying on traditional centralized systems and networks. This system results in a low cost, functional blockchain based network. Anyone, regardless of existing platforms, can participate and use the network by using an API, an SDK, or modules to integrate with existing applications or platforms in use. VANTA, therefore, can easily expand the ecosystem through modules that integrate applications and platforms that require real-time networking.
VANTA is a blockchain specializing in real-time networking. It is a platform blockchain that can solve problems that general-purpose blockchains could not solve, and develop various services requiring real-time networking.
Ethereum or EOS can be classified as platform blockchains while Storj or Golem can be classified as specific-purpose blockchains. Among these blockchains, VANTA is the intelligent network platform that can be classified as both platform blockchain and specific-purpose blockchain. VANTA can be positioned vertically as follows.
VANTA will build its own ecosystem as a platform blockchain, bringing a variety of real-time networking applications and services. However, VANTA will provide a core module in the form of an SDK and/or API to provide platform-independent access to the VANTA network. Therefore, all platforms and applications that want real-time networking capability can leverage these services, leading to the rapid expansion of the VANTA ecosystem.
Distribuzione dei gettoni VANTA La rete VANTA comprende 56,2 miliardi di gettoni VANTA (VNT). Un totale del 35% sarà aumentato tramite vendite di token. Il 10% dei token sarà assegnato al team che è il principale contributore per VANTA Network. La maggior parte della parte del budget sarà dedicata allo sviluppo per l'ottimizzazione delle prestazioni e ulteriore sviluppo delle funzioni. I gettoni VANTA (VNT) devono essere distribuiti come segue.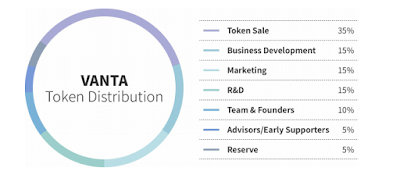 per maggiori informazioni :
Website https://vanta.network
Telegram: https://t.me/vantanetwork
Whitepaper: https://vanta.network/doc/VANTA_White_Paper.pdf
ANN : https://bitcointalk.org/index.php?topic=5095100
Facebook: https://www.facebook.com/vantanetwork/
Twitter: https://twitter.com/vantanetwork
Medium: https://medium.com/vantanetwork
Reddit: https://www.reddit.com/r/vantanetwork/
LIinkedin: https://www.linkedin.com/company/vantanetwork
devansc
0xd56453aa6cdcEd996cB2A116a50C388ef019f3da